Coswin GiS : integration of the GIS ArcGIS developped by Esri
 
It is possible to display ArcGIS maps directly from Coswin 8i and to geolocalise your equipment there.
rom these cards, which interact with Coswin 8i, you can filter the displayed data and trigger an action in Coswin 8i with a simple click on the pointed equipment, for example:
display the detailed equipment record,
create a request for the relevant job,
consult the maintenance schedule.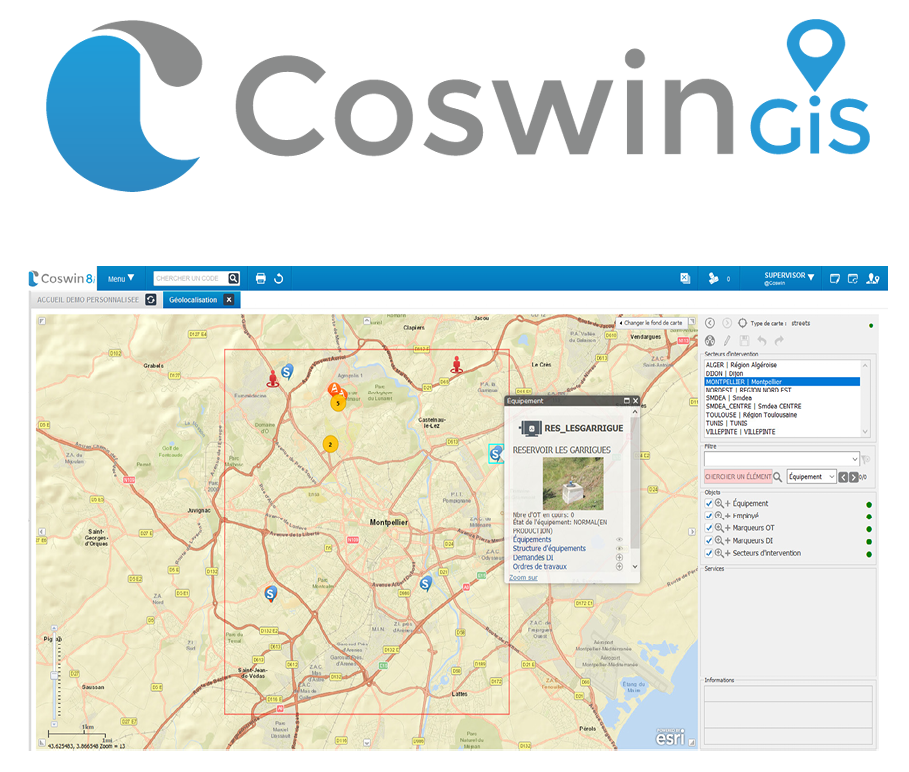 It is also possible to geolocalise the place of the relevant job in Coswin 8i (on an Esri map) directly from the Work Order or  Job Request to use in the mobile application Coswin Nom@d with a notification to the technicians.