About Coswin Open

The web-app to manage YOUR JOB requests
Coswin Open can be used by everyone, whether they are Coswin 8i users or not. This application allows you to report a problem and directly alert the technical services concerned, so that they can intervene as quickly as possible.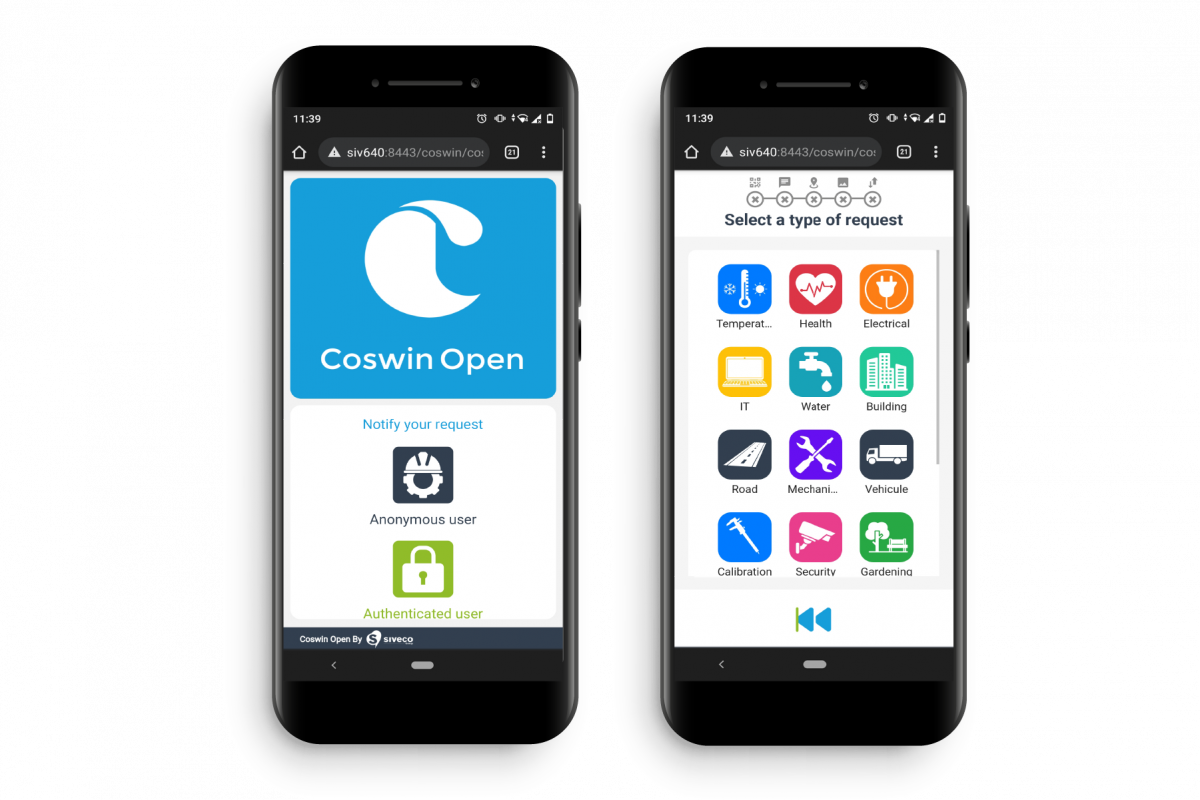 Air conditioning failure in a meeting room? A broken down lift? A blocked parking door? A leak in the sanitary facilities? A problem with the cleanliness and maintenance of green spaces?
Report it quickly and easily with Coswin Open !
Implement this solution with us?